Freedom To Watch Everything You Want.
What is stremio?
Stremio is a one-stop hub for video content aggregation. Discover, organize and watch video from all kind of sources on any device that you own.
Movies, TV shows, series, live television or web channels like YouTube and Twitch.tv - you can find all this on Stremio.
Get for desktop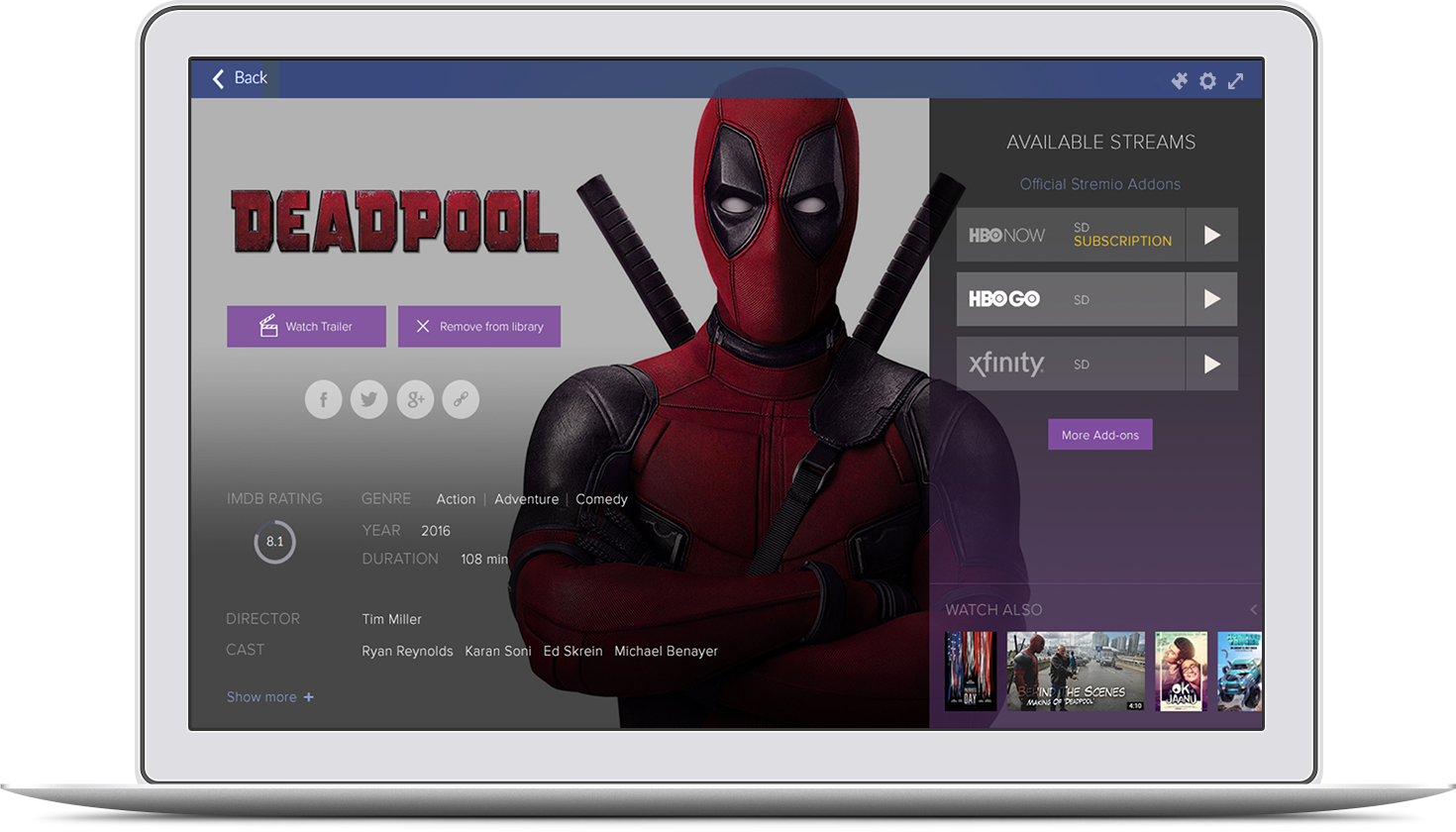 Enjoy on all your Media devices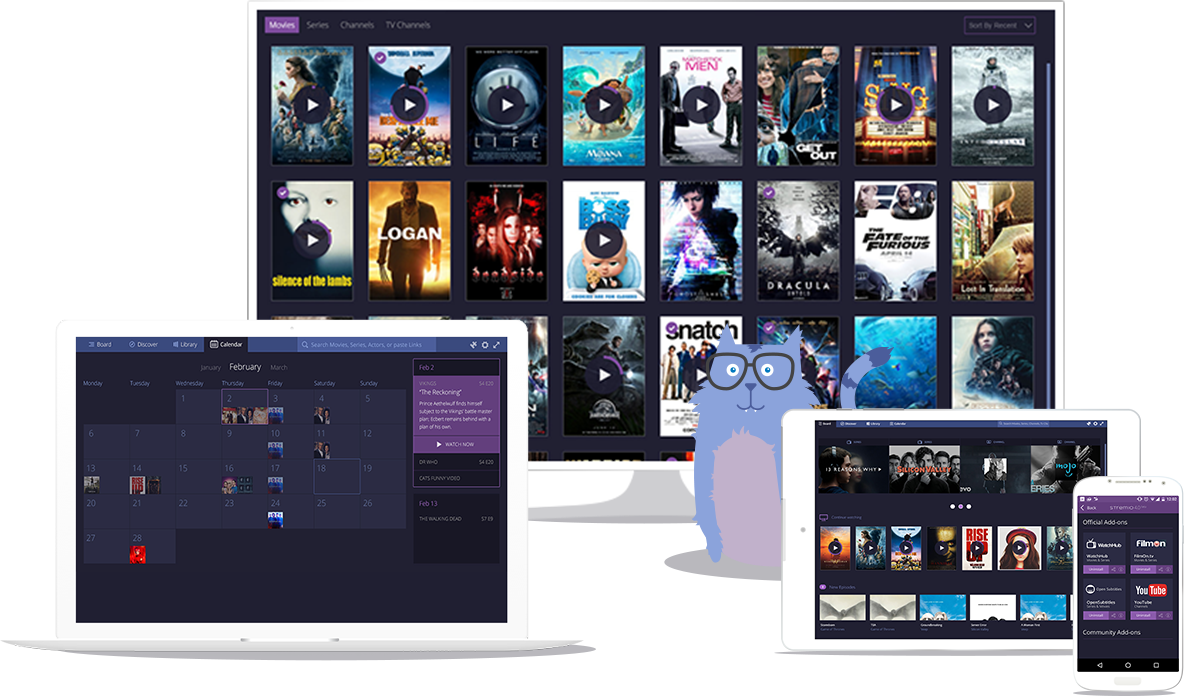 Collect from Stremio
Import from facebook
Add from local drive